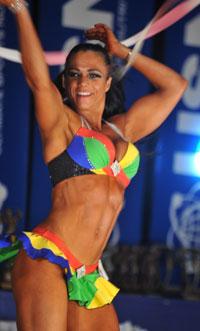 Country:
South-Africa
Somerset West
BIRTHPLACE: Gauteng
WEBSITE: www.guts2glory.co.za
Proudest athletic accomplishment? Winning Super sports women of the year in school and after school.
What's the strangest thing a spectator has ever said to you while competing? 
Would you let your cat sleep in your bed
What characteristics do you most respect in your competitors?
Some of them are World Class athletes and celebrities yet they are so humble! For example:
Tammy Jackson, Lauren Leigh-Porter, Shameen Adams, Elton Horn
If you weren't competing, what would you be doing? 
Rock Climbing, Triathlon's, Trail Running, Horse riding, Sky Diving
Song title that best fits your personality/spirit?