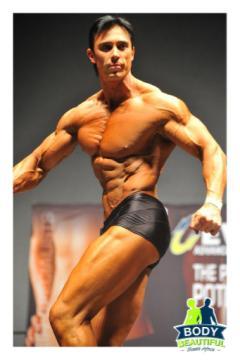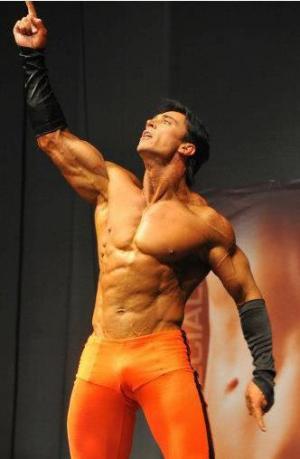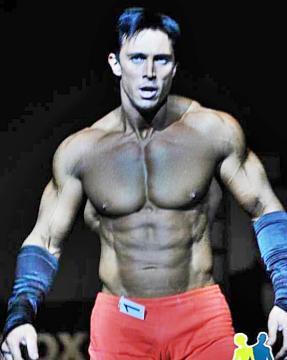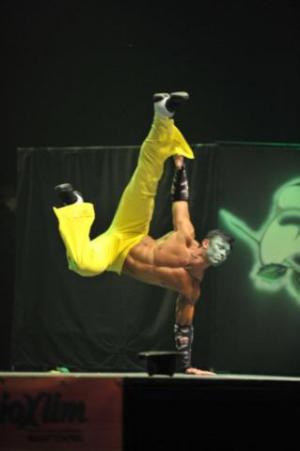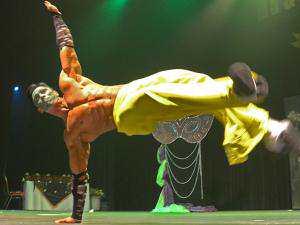 Biography
I was born in 1976, being the first born of three.
I became an independent person from a very young age; with a natural ability to entertain at the family holiday get together. Christmas was my favourite occasion to put on my best show! Throughout my schooling career I was always in the talent competitions and school productions. One of the highlights was attending the Grahamstown festival, at which I performed as a priest in our matric house production in 1993. When I left school I began entering modelling competitions. The titles I won have all been mentioned above. In the International Man Hunt (an international competition held in the Philippines where there were 65 countries taking part) I won the talent section where I sang 'I believe I can fly' (R.Kelly) accapela. It was at this stage that I realised that music was a must as part of my career. I have since appeared at many corporates and functions such as Transman, Monte Casino as well as The People Magazine Crystal Awards and to a sell out crowd at Lusito Land the Portuguese festival. I have also sung at the S.A miss Portugal, J.I.P miss teen, Revlon end of year function and I was the curtain raiser to Watershed at the opening of the new section at Cresta shopping centre. 

My styles vary from Pop to Latin to Jazz. Now in 2005 I am about to release my second album called pheonix. I have made appearances all over the country in preparation to the release of my new album. My shows are always captivating and full of energy according to some of the reviews in the local papers. My new show and cd promises to be a huge success.

My first cd was a success although no marketing was done on it sold over 2000 units the most popular song being "Here we go" written and produced by Mean Mr. Mustard's Mark Beiling.

I was also selected this year to represent south Africa at the world champs arts festival as a vocalist.

Other appearances this year has been in many sun international ads and along side "Fire" the gladiator in an exercise infomercial.

I have also been the lead (Anesh) in the new hugely successful Bollywood production "Fusion" which is currently running at the Golden Globe Theatre at Gold Reef City Casino.
Titles Held

S.A Mr. Beach Boy (1997-98)
Mr South Africa International Man Hunt (2000)
Mr. Clifton (1999)
Mr. Jive (2001)
Mr. Southgate Action Man Of The South (2002)
WFF USN Rainbow classic Fitness Champ (2011/2011)
Body Beautiful SA Fitness and Physique  Champ (2010/2011)
Mr and Miss Fitness SA Fitness Champ (2010/2011/2012)
WFF SA Championships Fitness Champ (2010/2011)

Sports Achievements

I have achieved national and provincial colours in the following sports:
Soccer (province) (1996-98)
Squash (province) (1995-97)
Tennis (province) (1996)
Baseball (national & province) (1995-1999)

Additional professional activities

I am professional personal trainer as well as a spinning instructor and sports massage therapist
I am a Pilates Instructor
I have an IMM marketing diploma from damelin as well as a graphic design diploma from damelin
I have been running my own personal training business for the past 8 years and have 3 employees in my cc

Extra-curricular activities

My extra-curricular activities consist of spending time with my family, outdoors. I also enjoy watching movies and going to the theatre. I welcome a regular game of tennis.

Personal Training to exercise the Human Body, and improve an individual's strength and fitness form the base of my interests and activities. I enjoy trout fishing and spending time in nature. The one true beauty of our country is our natural environment that is easily accessible. I also enjoy reading and enhancing my understanding of the human spirit.

Shows done:

Fusion (lead) gold reef city
Inferno (lead) emperors palace
Rhythm of the night (lead) carousel
Attraction (lead) carnival city
Back to the standards (my own production) soundstage
Rhythm through time (dubai)
Launch of the x6 in dubai
Guest artist in Mathew Stewardson swing when your winning
Rocky in the rocky horror picture show